Contact us
If you have any questions about our company, its services or wish to obtain an obligation free quote, please call Jamie Pratt on +44 (0)1488 73355 or fill in the form below.
* denotes a mandatory detail.
Some of our clients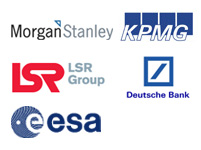 Testimonial
Marlston has been a breath of fresh air in terms of advice. They understood our business and really helped to get our messages across.