Winning Pitches
One of Marlston's particular areas of expertise is in helping companies to win new business presentations or 'beauty contests'.
Our role is to ensure that the team leaves the client panel with:
Clear and compelling reasons why that team should be appointed ahead of any competitors
The conviction that the pitching team is competent, professional, trustworthy, proactive, experienced, etc.
We understand that the client has to feel the pitching team is one they want to work with. We help our clients to achieve this by adding discipline, innovation, the best presentation skills advice, an alternative perspective and tremendous experience.
Ideally, Marlston's involvement will begin as soon as the Invitation to Tender is received from the client (or earlier). On a typical proposal we would then work with the team through the following stages:
Initial strategy session
Preparation for any 'site' visits or preparatory meetings
Presentation strategy meeting
Individual rehearsals / coaching
Preliminary team rehearsal
Dress rehearsal (to include a 'challenge' panel)
Post-presentation debrief.
Contact us for an obligation free quote and to find out more.
Some of our clients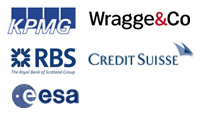 Testimonial
Jamie and the team did a great job of pulling the team together and helping us to craft a highly effective, powerful pitch presentation. Having seen how they work I'm not surprised their success rate is so high!