Investor Presentations
Why us?
We have 15 years' experience, coaching 1000's of clients
We have worked on over 75 IPOs and similar deals with a cumulative value of more than €30Bn
We have worked in 25 countries, across 4 continents
Our clients come from numerous sectors including: Manufacturing, Oil & Gas, Telecommunications, Pharmaceutical, Real Estate, and Financial Services.
Request our Investor Presentations full client list.
Our world-wide experience of all types of financial presentations, particularly our track record on investor roadshows, enables us to deliver the following benefits:
More confident and better prepared speakers
A simpler, clearer and more compelling investment case
More effective handling of analyst/investor questions
Highly efficient use of preparation time.
How do we help?
We can get involved as little or as much as you wish. Typical roles we play within the process include:
Coaching presenters to appear confident and relaxed in front of analysts and investors
Working with the bankers / advisors to ensure the presentation is well structured and easy to present
Helping the speakers to prepare and work effectively from slides or bullet-point notes.
Customising any scripts to ensure they are written in 'conversational' rather than 'prospectus' style
Teaching the presenters to deliver a speech verbatim from script, whilst appearing to be talking from notes
Ensuring that any visuals are used to support the speaker and not vice versa
Intensive Q&A preparation and rehearsal sessions.
Find out more
Contact Jamie Pratt to find out more by:
or call Jamie on +44 (0)1488 73355

Some of our clients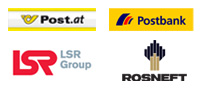 Testimonial
Throughout the IPO, Marlston were incredibly helpful. They became a core part of the team, made our lives much easier, and undoubtedly added real value to the deal.